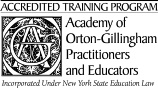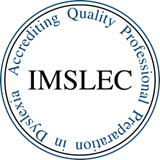 THE MARCUS DAVIS TEACHER TRAINING AND LANGUAGE THERAPY CENTER

Orton-Gillingham Teacher Training
Next Teacher Training Workshop
Phone: 336-924-4908
The

Orton-Gillingham Multisensory Structured Language Winter Teacher Training Institute I starts Thursday, February 15th, 2018

( See Orton Gillingham Training Institute I page for details and to apply to attend the sessions.)
A variety of multisensory structured language professional development activities are offered.
The Institutes teach the course work for the Associate Level for AOGPE and the Teaching Level for IMSLEC.
A variety of shorter half-day, day and 2 day workshops are to be offered, including techniques for teaching spelling, and writing Orton-Gillingham lesson plans.
Two day workshops will be offered for teaching written expression.
One-to-One Orton-Gillingham Session Tutoring
Tutoring Sessions are $50 an hour.

Fifty minute Classic Orton-Gillingham lessons are offered.
Enrollment must be for Two, Three or more days a week.
These lessons "teach out" the reading disability.
They ameliorate the spelling difficulty.
They teach cursive handwriting to form a clear gestalt of words.
Mathematics lessons are available on the same schedule.
GREENHILLS SCHOOL
Greenhills School has offered an elementary / middle school for children with dyslexia or specific language learning disabilities.
We are not planning on reopening the elementary school or high school.
The school brochure below shows pictures from the 1997-1998 school year when Greenhills School had a high school.
Please visit the main Greenhills School website at www.greenhillsschool.ws
For information call 336.924.4908 or e-mail greenhills@windstream.net